Terrace
Terrace
v1.0.0
How to play
WASD / Arrow keys — Move block
QE / [ ] — Rotate block
Space / Enter — Submit / Drop block
Shift — Swap block
Escape / Ctrl — Pause / Cancel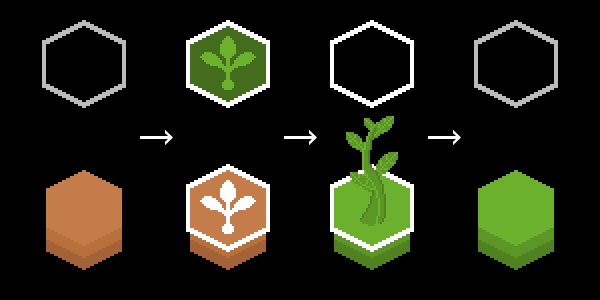 Drop elements onto the field to change the terrain. Relax, and play at your own pace– learn the ropes and take on challenges in Puzzle mode, or play with a randomly-generated sandbox in Zen mode.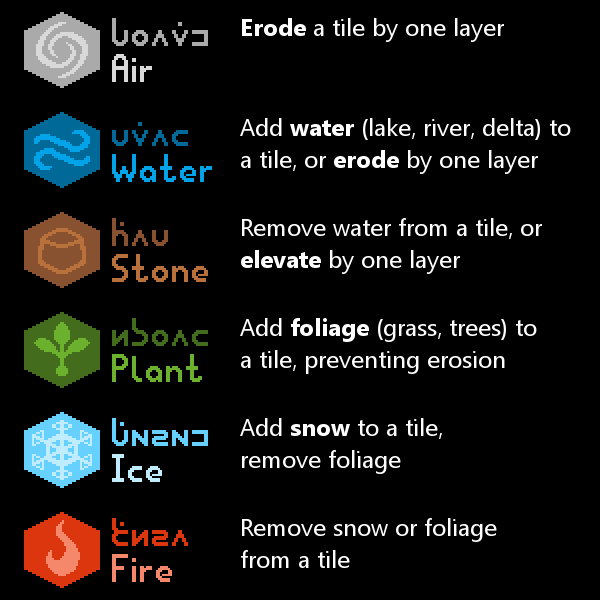 Each element has different effects, depending on the terrain. Certain tiles and terrain features also have unique properties:


At the lowest (sea) and highest (mountain) elevations, tiles can have ice caps and volcanoes instead of rivers or forests. A village on a tile can be destroyed with any element, while a fort can only be destroyed by a cascade.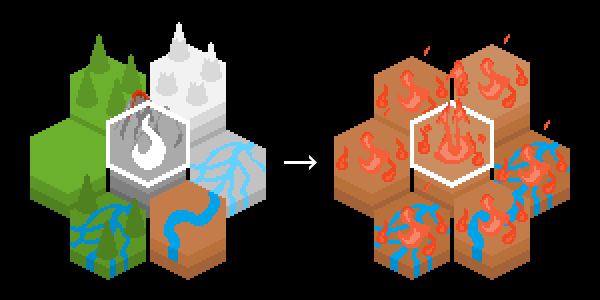 Certain combinations of element and terrain can create a cascade, spreading that element to neighboring tiles. A few well-placed cascades can rapidly change the state of the field– don't be afraid to experiment!

Download
Click download now to get access to the following files: