Terrace
Terrace
v0.2.0
How to play
Arrow keys / WASD — Move block
Space / Enter — Submit / Drop block
Escape — Pause / Cancel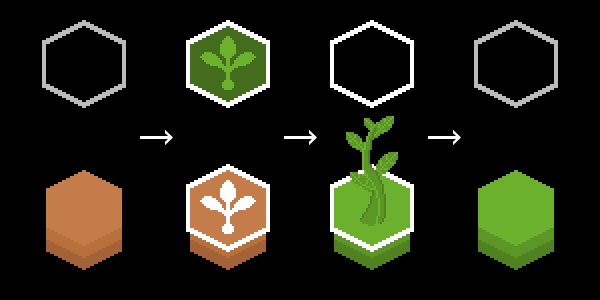 Drop elements onto the field to change the terrain. Relax, and play at your own pace– play with a randomly-generated field in Zen mode, or take on challenges in Puzzle mode (coming soon!)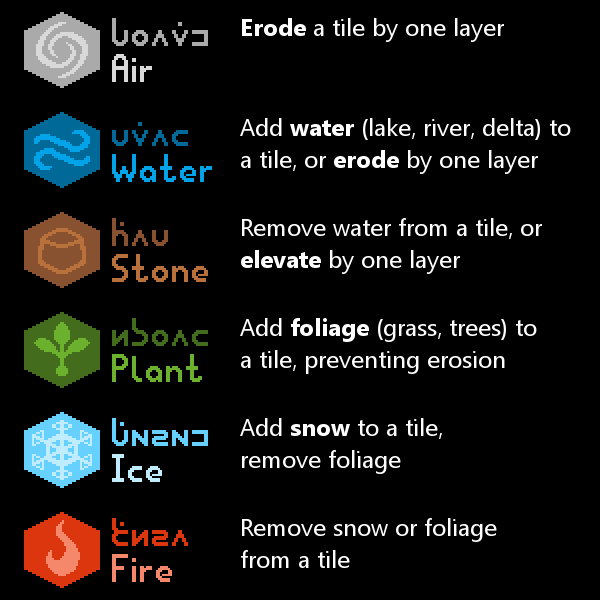 Each element has different effects, depending on the terrain. Certain tiles and terrain features also have unique properties:


At the lowest (sea) and highest (mountain) elevations, tiles can have ice caps and volcanoes instead of rivers or forests. A village on a tile can be destroyed with any element, while a fort can only be destroyed by a cascade.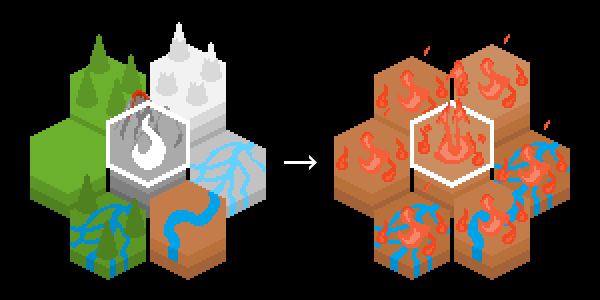 Certain combinations of element and terrain can create a cascade, spreading that element to neighboring tiles. A few well-placed cascades can rapidly change the state of the field.